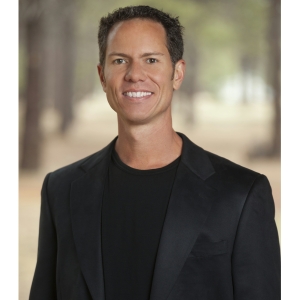 What is Naturopathic Medicine?
Naturopathic Medicine is the blending of ancient therapies with modern medicine and treating each person individually to encourage and strengthen the living force within.Naturopathic Medicine emphasizes wellness and prevention of disease while finding the cause of the health imbalance and providing treatment for optimal health.Each individual's physical, mental, emotional, environmental, social and spiritual aspects of life are taken into consideration to create and maintain health and balance.Naturopathic Physicians are primary healthcare providers in the state of Arizona and work in private practices, hospitals, clinics and teach at medical schools.Naturopathic Physicians educate their patients and encourage responsibility for their own health.Patients are involved in their own health treatment plan with their physician.
What Can it Treat?
It is a welcoming change for patients to have a longer office visit with their Naturopathic Physician.An initial visit usually lasts for one hour and will include a detailed health history, a review of diet, digestion, sleep, stressors, and lifestyle.Vital signs will be taken (blood pressure, temperature, etc.) and any other pertinent examination will be performed.Naturopathic Medicine can treat acute conditions such as cold/flu or chronic conditions ranging from allergies, chronic fatigue, insomnia, digestion issues, weight loss, high blood pressure, depression, anxiety, hormonal balancing and oncology support.
More about Dr. Brandon Chastant, NMD, FASA
Dr Chastant began his medical career after graduating Magna Cum Laude with a Bachelors of Science in Nursing from Arizona State University. He gained experience in every facet of hospital patient care, specializing in Cardiac ICU, Telemetry, and the Emergency Department.
He earned his Masters of Science in Integrative Healthcare between assignments working as a traveling nurse in the ICU in Arizona, Montana, Tennessee, South Carolina, and Hawaii. He graduated with Top Academic Honors from Southwest College of Naturopathic Medicine and has practiced as an Integrated Naturopathic Physician specializing in Men's Health including Testosterone Hormone Replacement Therapy, Women's Health including Bioidentical Hormone Replacement Therapy, along with working heavily in addiction medicine assisting those with dependencies to methamphetamines, alcohol and opiates.
Dr. Chastant is board certified completing his Fellowship in Naturopathic Cardiology under the tutelage of Dr Decker Weiss, NMD, FASA; he is the third Naturopathic physician to achieve this designation. He has trained physicians (MD, DO, NMD) around the country in Men's Health treatments of low testosterone, erectile dysfunction, and prostate issues. Dr. Chastant has participated in numerous medical missions serving poor, remote communities in Honduras, Nepal, Mexico, and Rio de Janeiro, Brazil.